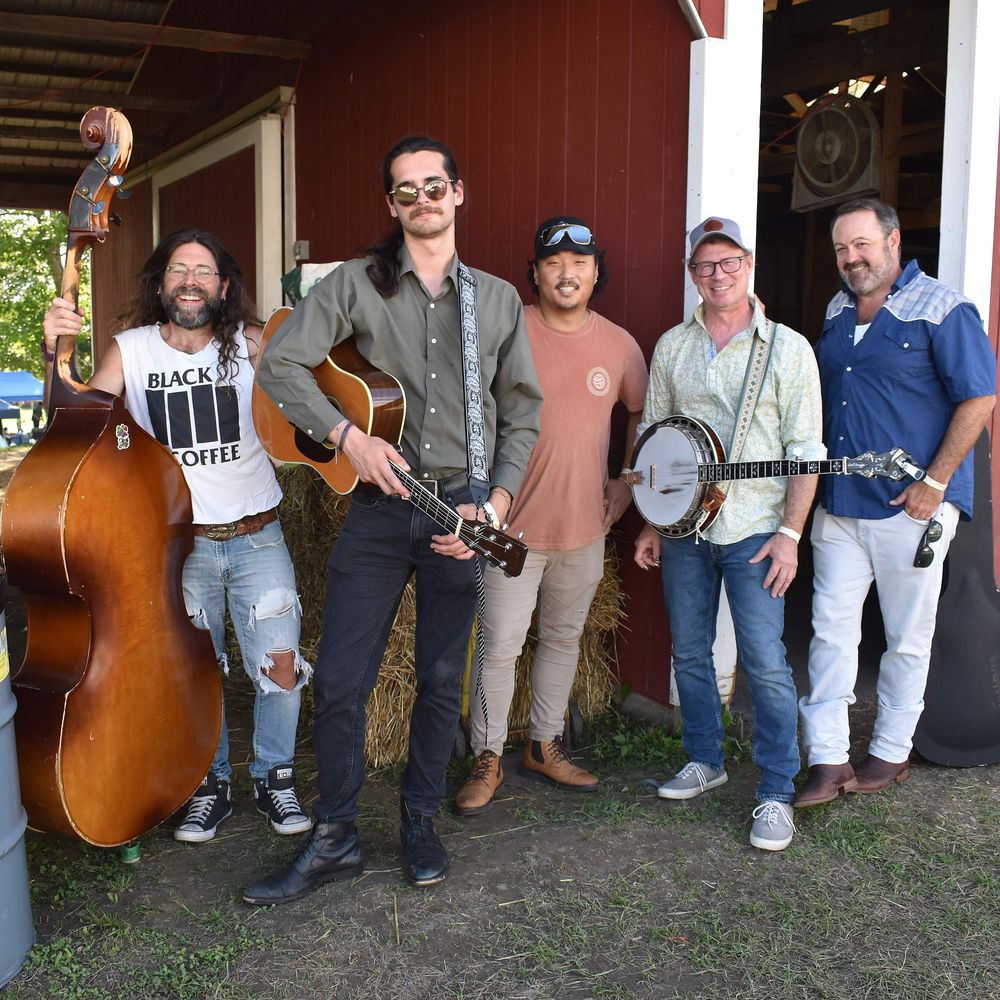 Wood Flower
"That's Grass!"
Wood Flower is a bluegrass band based out of three neighboring counties in Southeastern Pennsylvania. Formed in the summer of 2022 between former guitar student (Wes Johnson) and his teacher from nearly a decade before (Josh Scuerman), Wood Flower set out to strongly honor traditional bluegrass music while incorporating original music and their own progressive elements. They invited Reading PA native, and long time friend of Josh's, Michael Beaky to pick the five string, Wes's high school buddy Gabe Delp on guitar, and after Steve Havrilla heard Wes picking fiddle tunes at a venue in Pottstown PA, he joined the outfit as well on Mandolin. Musical influences include Tony Rice. Lots of Tony Rice... Billy Strings, The Bluegrass Album Band, J.D Crowe, Earl Scruggs, and Bill Monroe.
Wood Flower's excellent musicianship quickly won them loyal fans. Six weeks after their first-ever performance, they opened for the legendary bluegrass outfit, The Seldom Scene at one of Pennsylvania's most iconic listening rooms, The Sellersville Theater. In the following months to come, they were named one of the "Top Ten Bluegrass Acts To See" for Winter and Summer of 2023 in the Philadelphia area with the likes of their heroes, Billy Strings, Bela Fleck, Dan Tyminski, and others.
No Wood Flower show is complete without blazing duel guitar leads, wicked Scruggs style banjo playing, tight harmonies, bass solos, soulful mandolin lines, and some fun banter here and there!
Wood Flower dipped their feet into the festival scene throughout the Summer of 2023! These included but were not limited to...
- Podunk Bluegrass Festival, Goshen CT
- AFBA Wind Gap Bluegrass Festival, Wind Gap PA
- Mauch Chunk Lake Heritage & Bluegrass Festival, Jim Thorpe PA
- Blue Ridge Bluegrass Festival, Saylorsburg PA
- RiverFest, Reading PA